Many of you know that I am a Champion Weeder. It's not that I really enjoy pulling weeds, but I understand the consequences of not weeding! Every weed you pull now means you have that much less weeding to do next season or year.
Weeds multiply quickly just like the pounds during the holidays. Why not combat winter sluggishness by gardening? Getting some fresh air, movement and noticing the first stirrings of spring are fine ways to spend a hour or two. Then you can reward yourself with some lovely new plants (or a cookie).
There is a lot to do in the February garden but if you can find an hour to two a week you can get it done!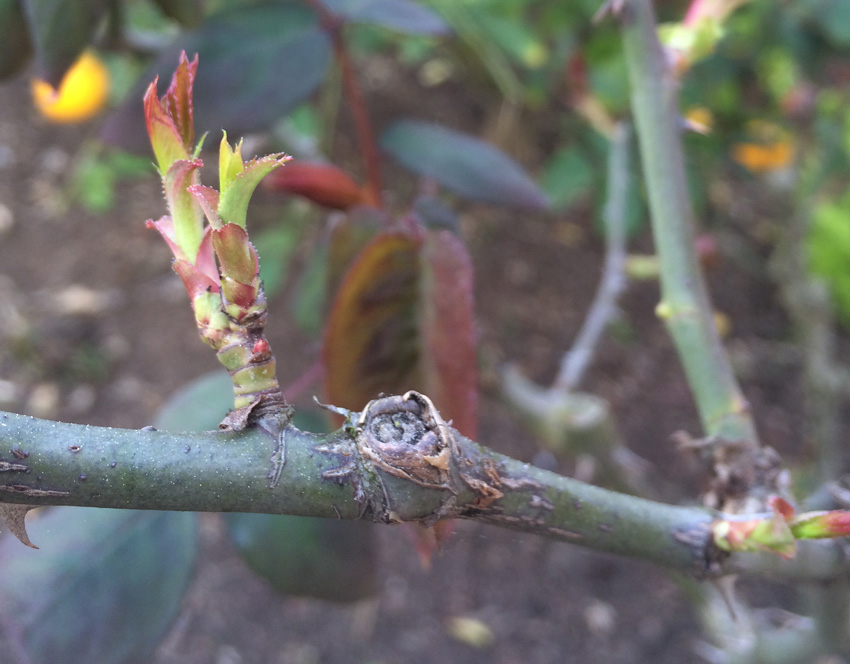 In the ornamental garden:
This is the last month to prune roses. Cut back canes by one-third or more if desired. Always cut above a swelling bud that is facing outward, away from the center of the plant. Remove dead wood and suckers coming up from the roots. Clean up leaf debris under the plant, especially if you have Black Spot or Rust. It's best to prune on a dry sunny day. The exceptions are Cecile Brunner (and other polyanthas) and Lady Banks roses… wait and prune these after they've flowered this spring.
Prune deciduous shrubs like Hydrangea and Viburnum. Same rules apply as above. Remove congested growth (crossing and touching branches) and any dead wood.
A top-dressing of organic compost throughout the garden will help keep plants going throughout the year. You may want to pull mulch away so you can put the compost under it (then put the mulch back).
Prune back shrubby perennials like Autumn Sage (Salvia greggii), Lion's Tail (Leonotis leonurus) and Butterfly Bush (Buddleia davidii)… this encourages new growth and is an opportunity to give the plant a nice shape. Typically you can cut back by as much as one-third to one-half, especially if the plant gets enough water and has a lot of growth on the bottom branches.
Lavender, Penstemon, Lavatera and Marguerite Daisy can be cut or sheared by one-third… but do not cut back into woody or bare stems.
Basal-growth perennials like Catmint (Nepeta x faassenii), Butterfly Mint (Agastache aurantiaca), Meadow Sage (Salvia nemerosa) and Tickweed (Coreopsis verticillata) can have all old blooms and stems cut to the base. Leave the new green growth.
Japanese and laceleaf maples: Pruning can start now and go into March. Look for swelling buds. If you make a cut and the tree starts to bleed sap…stop and wait for a week or two.
Frost damage: Do not prune off frost damage until end of February- beginning of March.
Purchase bare-root plants like fruit trees, strawberries and roses from nurseries. Bare-root form is less expensive than in a nursery pot. Get them into the ground now.
Weeds: Pull up weeds before they flower and set seed. Remember, weeds are the most successful plants in the world! They go through the reproductive phase quickly so pull them now.
Pick up old camellia flowers off the ground to prevent disease… plus it looks better! This is also the time of year to prune for size and form.
Summer blooming bulbs and tubers can be purchased now and planted once frost danger is gone: Begonias, Tigridia, Crocosmia, Dahlias, Asiatic lilies, Cannas etc.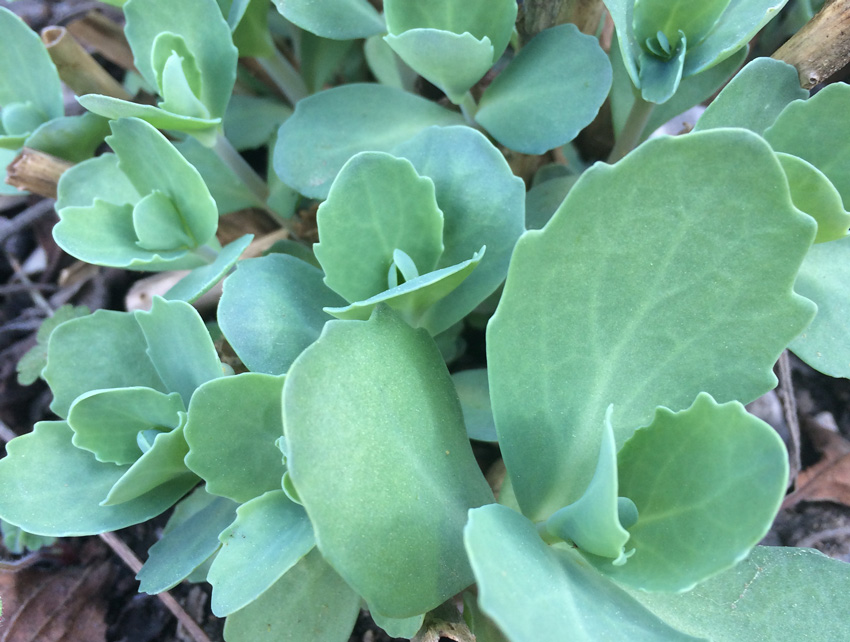 In the edible garden:
Prune fruit trees, cane berries and grapes. Prune for light and air circulation…important for fruit ripening and disease prevention. Also, large, structural cuts can be made now if needed. Clean up carefully under the plants. Under fruit trees, add a thin layer of earthworm castings or compost tea to help ward off scale, thrips and codling moth. This works for Rhododendrons and Azaleas too.
Harvest citrus when ripe. As the days warm up you can start pruning- remove dense, interior branches to open up plant for air circulation and light- this helps to prevent disease.
Set out seed potatoes.
Start tomato seeds and almost everything else indoors.
…And as always, if you have questions, ask Friend+Sweet!
- ebfriend